iTac2 STICK IT Pole Dance Grip 12g
Product no.: IT2-St
11,90 EUR
9,99 EUR
you save 16 % / 1,91 EUR
iTac2 STICK IT - Pole Fitness Grip 12g

Itac2 now comes in a super practical packaging, the iTac2 STICK IT which is smaller for ease of transportation and provides easier application through the twist-up stick.
Similar to the original Itac2, it is available in 2 different levels of strength. Your choice depends on how sweaty your hands are and the pole tricks:
Regular: For medium grip / Move, spin & slide / Climb and hold the pole securely / Suitable for most users
Extra Strong: For maximum grip / Best for learning new and high level tricks / Suitable for very sweaty hands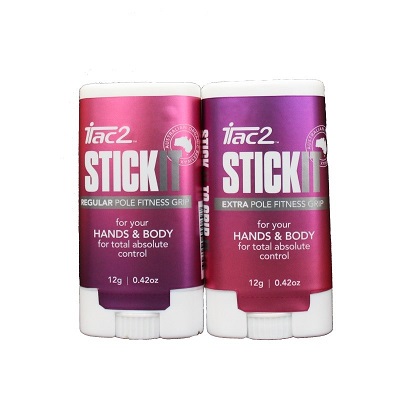 Customers who bought this product also bought the following products:
There are no reviews yet.