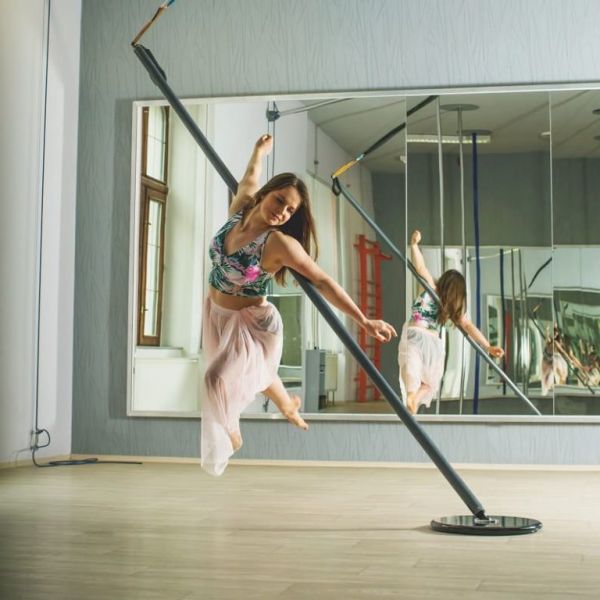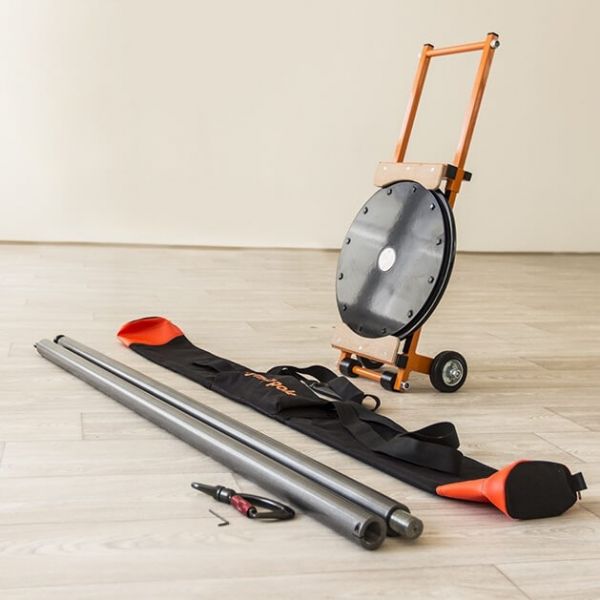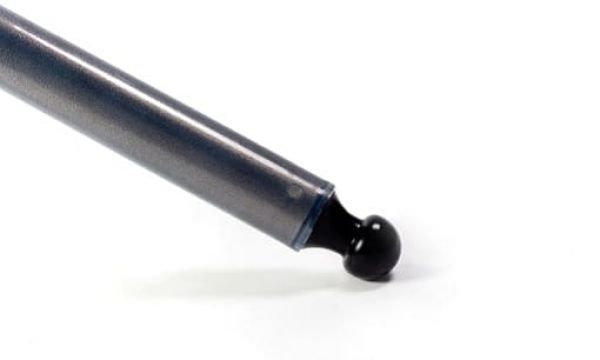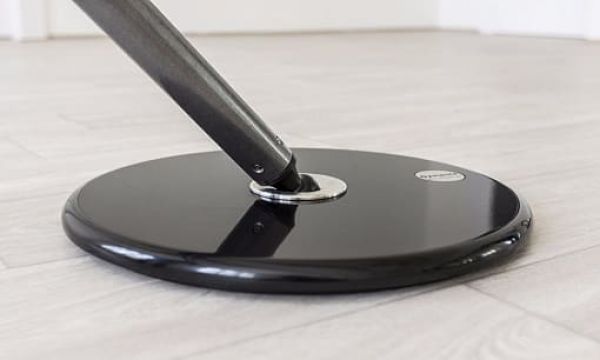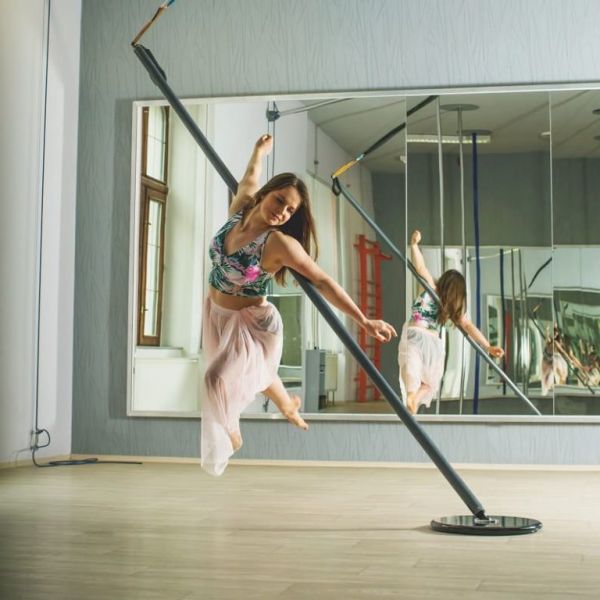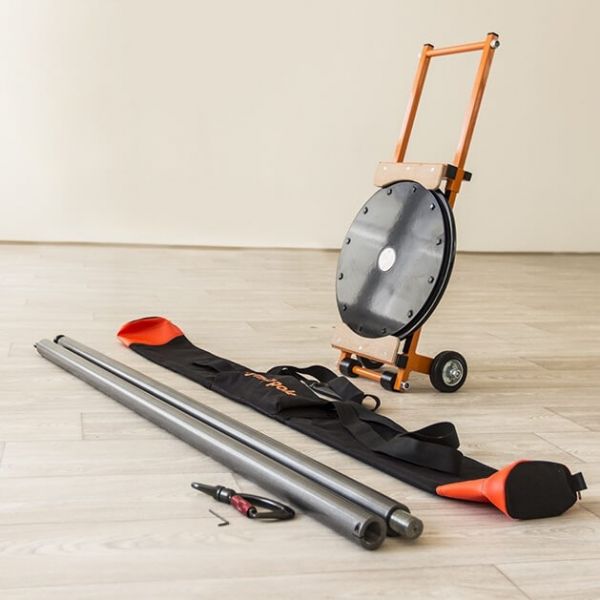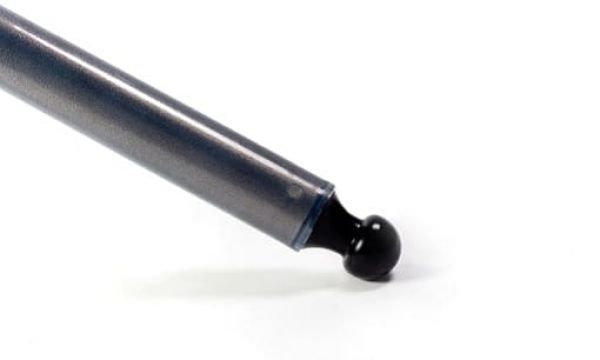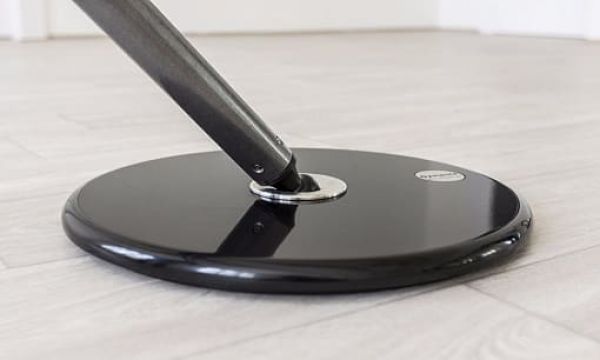 Flying GymPole Pro
Product no.: FlyGPPro
from 1.197,90 EUR
The FLYING GYMPOLE PRO is a new innovation in the pole dance industry. The powder-coated or silicone-coated steel pole is attached in a slanted position to the ceiling with a rope and on the floor to a weighted base. The base is not fixed to floor but it has special non-slip surface on the bottom to prevent sliding. The angle of the slant can be adjusted.

The slanted pole rotates around the vertical axis centered on the base. It is also possible to have the pole hanging (or flying) freely from the ceiling through the rope, carabiner and swivel attachment. The Flying GymPole Pro must be mounted onto the ceiling by drilling and using screws.

The Flying GymPole Pro Set includes:
- a flying pole made up of two pieces 2.9m in total length
- the weighted base
- a carabiner with swivel for attachment to the ceiling
- GymPole bag for the pole
- an original GymPole base cart

For installation, you will also need a suitable hook to be screwed into the ceiling and a climbing rope which are not included in the set.

​Technical and installation details:
- Maximum slant is 45° from vertical position
- The length of the pole is 2.9 meters
- At 45° slant, the pole extends to 3.8 meters diameter in rotation
- A minimum space of 5 meters diameter is recommended for using the Flying GP Set

Material details:
-Powder-coated stainless steel in a selection of metallic red, orange, grey and blue
-The two-part pole is 45mm in diameter or 48mm with silicone-coating. The silicone-coating is not removable.
-The weighted base comes only in black with a non-slip surface on the bottom surface.

The following is the installation video for the Flying GymPole Pro Set: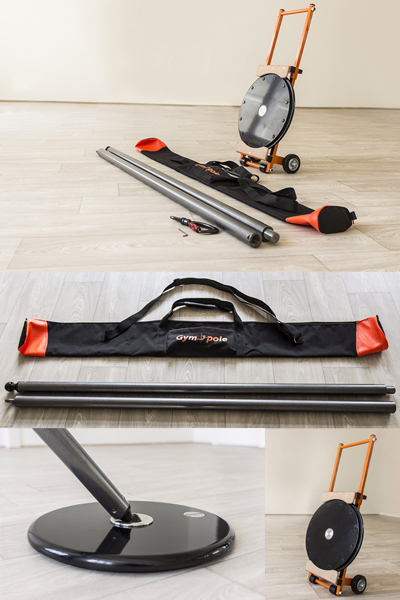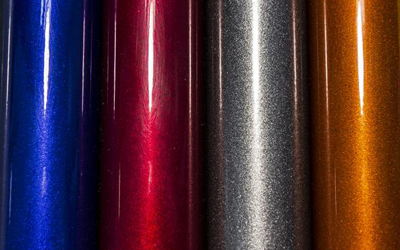 There are no reviews yet.
Other products of the same brand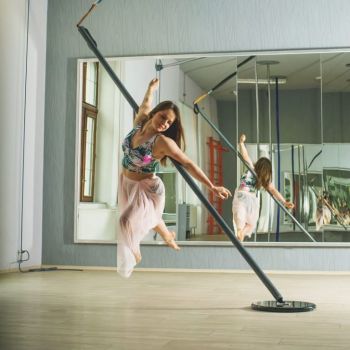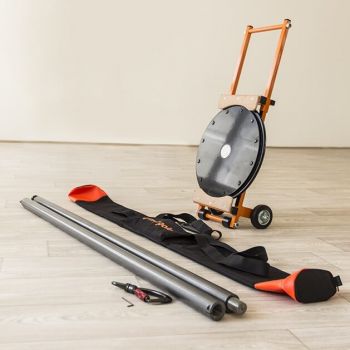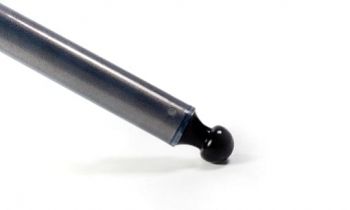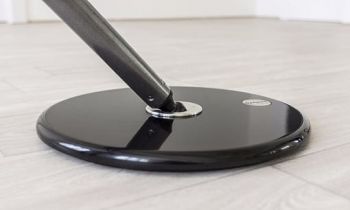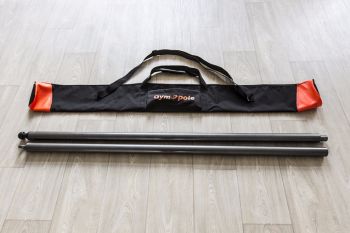 Flying GymPole Pro
from 1.197,90 EUR
incl. 19 % VAT excl. Shipping costs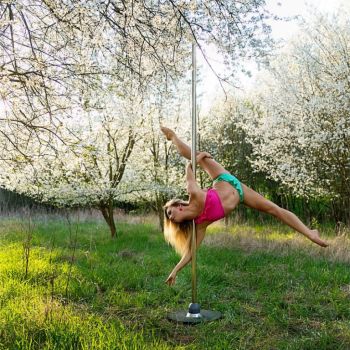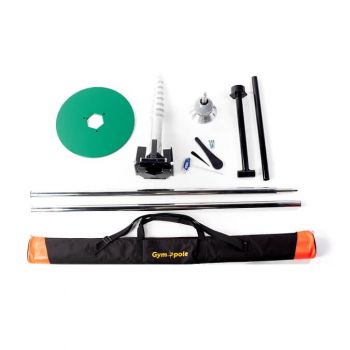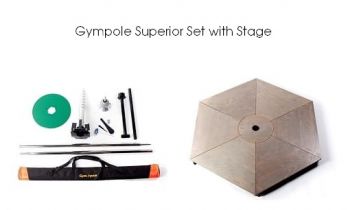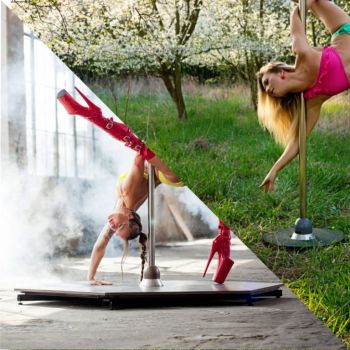 GymPole Active Pro
from 1.742,00 EUR
incl. 19 % VAT excl. Shipping costs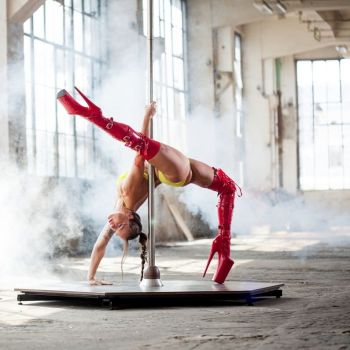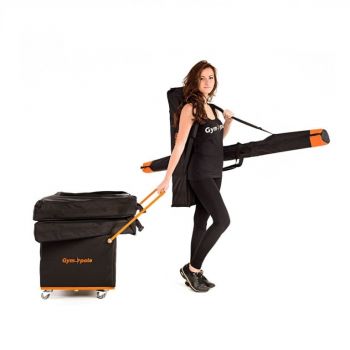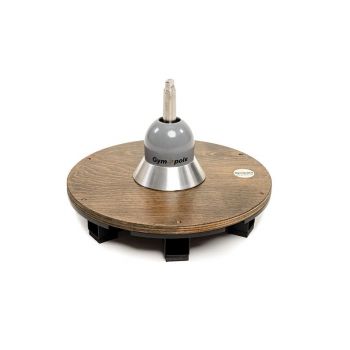 Gympole Stage
2.710,00 EUR
incl. 19 % VAT excl. Shipping costs
---