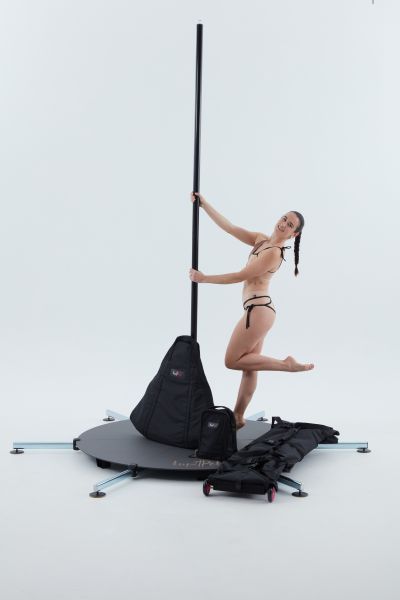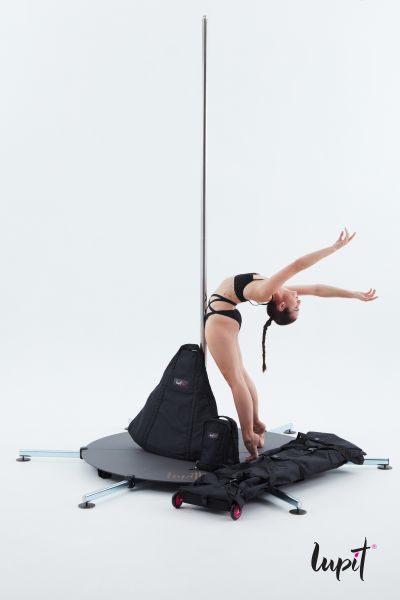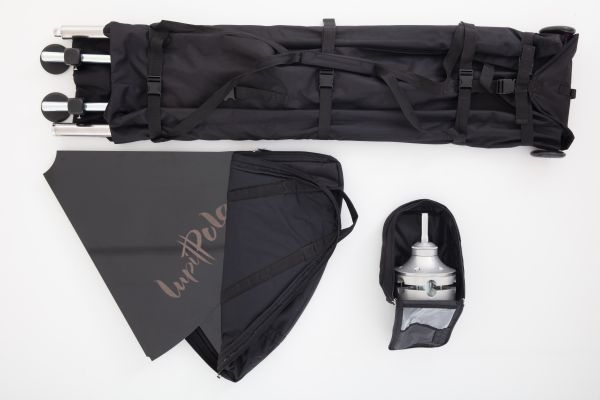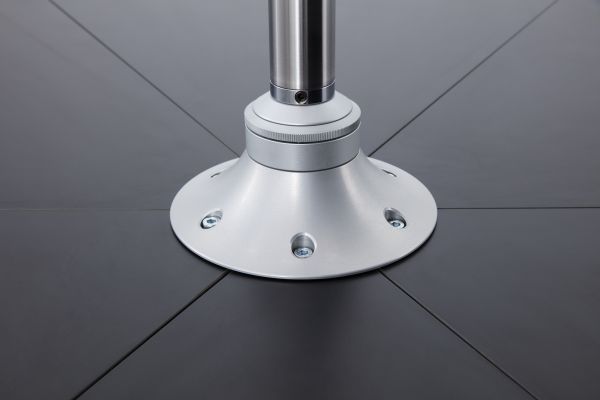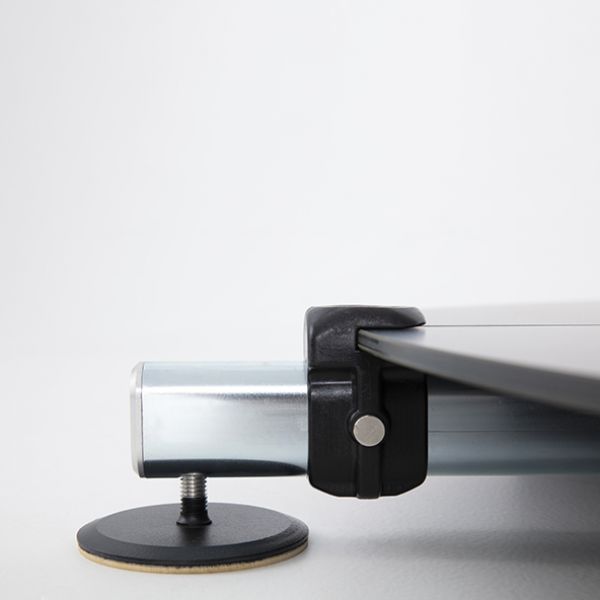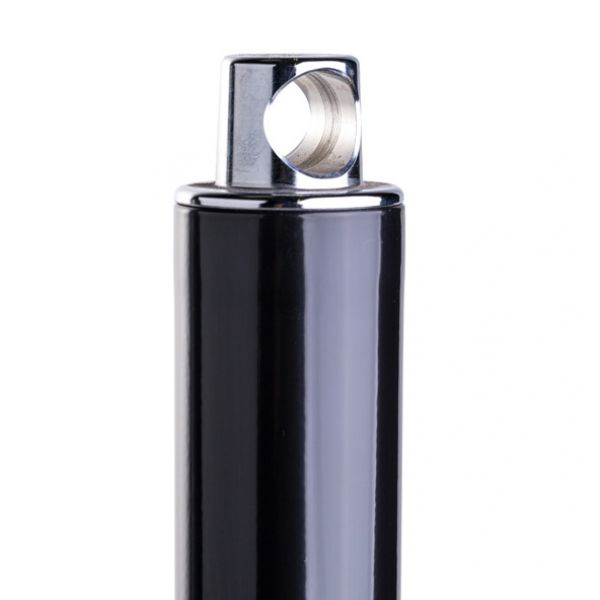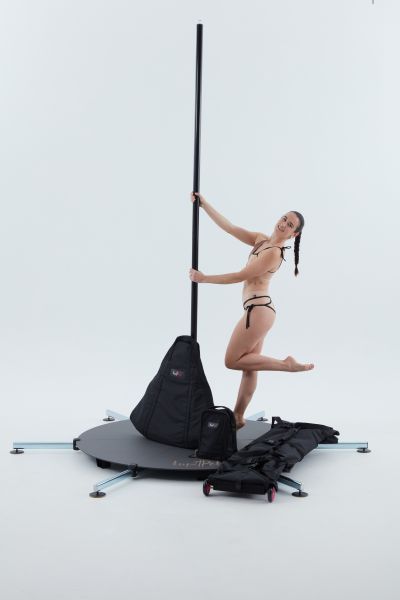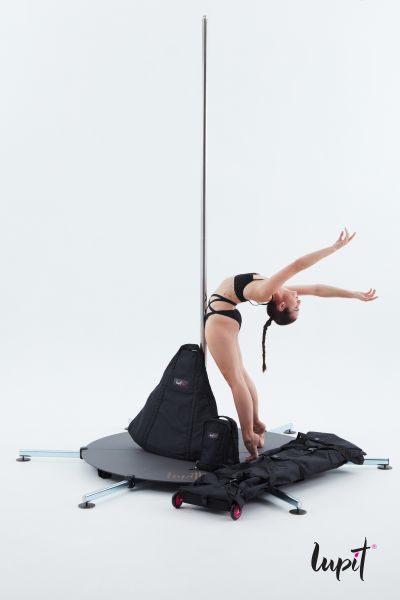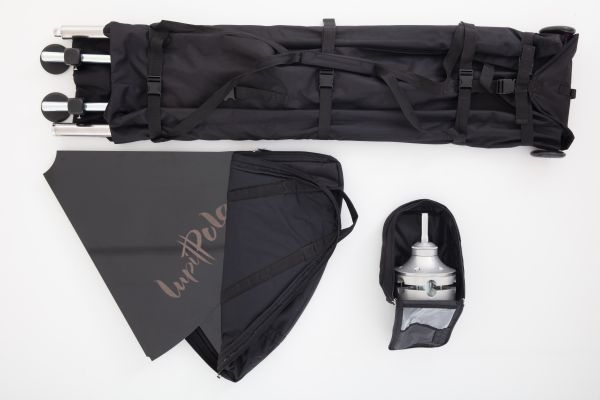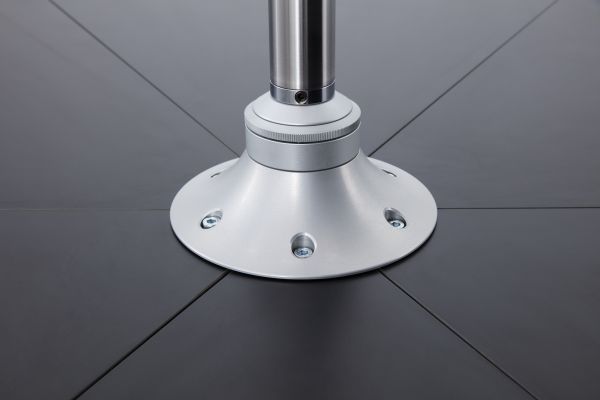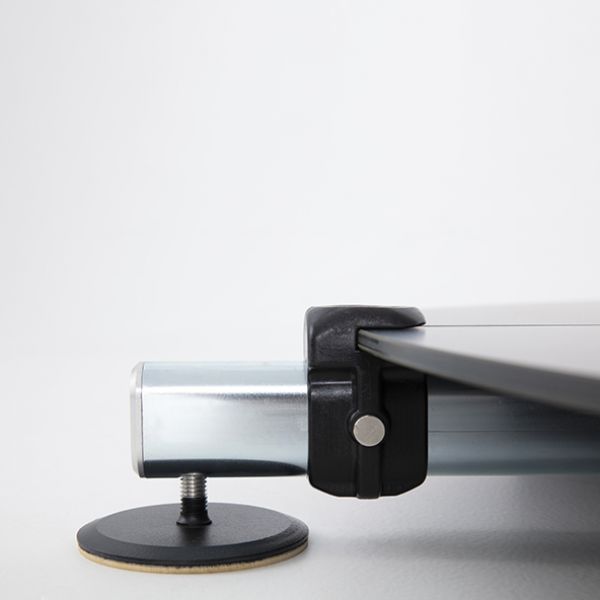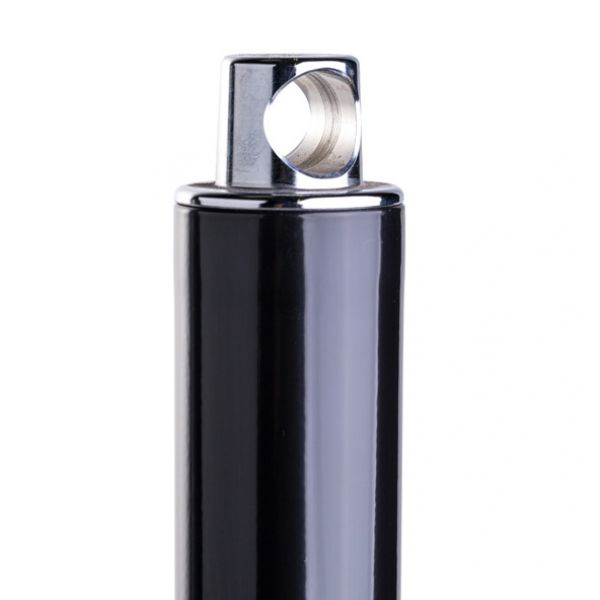 Lupit Pole Stage
Product no.: LP-Stage
1.204,62 EUR
Integrated Lupit Pole Quick Lock™ a unique fast locking system, which enables a performer to change from spin to static in less than a second. No hex keys, no screws, just the simple twist of the locking ring on the lower bearing system. The performer can change the mode in the middle of a performance.

LUPIT POLE STAGE is portable free standing pole that can be assembled in just a few minutes, giving you the opportunity to use the stage wherever, indoors or outdoors. It comes in two variations: short legs and long legs. The short legs option allows the use in less space and gives a complete comfort to a dancer performing medium stability demanding elements. The long legs option is designed to withstand more stability demanding elements.
LUPIT POLE STAGE features
Lupit Pole Quick Lock™: Spin/static mode change in less than a second
Excellent spin (using automotive and aerospace engineering)
The pole is made of two equal pieces using HQ Lupit Joints
Very stable and rigid construction
Easy to assemble in 3-5 minutes
State of the art design, nice and smooth shapes
On the top of the pole is an optional ring for attachment of aerial silks
Technical specifications
Equipment height: 2905 mm
Minimum required ceiling height: 3050 mm
Usable height (from podium to the top): 2810 mm
Diameter of the podium=1600 mm
Minimum space requirements and product net weight, diameter:

Short Legs - 1800mm , 65kg
Long Legs - 2500mm , 68kg

Hint: If needed the legs can be ordered separately. This way you can switch between long and short legs.
Pole diameter = 45 mm
Pole material: The Lupit Pole Stage comes in the following options, mirror polished stainless steel, chrome or black powder-coating
Podium: 6 matte hard laminated plastic sheets
| | | |
| --- | --- | --- |
| Shortened by optional "extension" | Exact pole height from floor | For ceilings higher than |
| None | 2905mm | 3050mm |
| 1m | 2400mm | 2650mm |
| 75cm | 2150mm | 2400mm |
| 50cm | 1900mm | 2150mm |
Stability measurement
Short legs option can ensure stability of the stage when 70 kg dancer spins with 0,81 revolutions (turns) per second1,7 meters high on the pole.
Long legs option can ensure stability of the stage when 70 kg dancer spins with 1,02 revolutions (turns) per second 1,7 meters high on the pole.
Carry bags
Note: The bags are not included in the standard set. Please select the "carry bags needed" option if the carry bags are required.
Perfect for storing all the parts safely when the LUPIT POLE STAGE is not in use.
Ergonomically designed with wheels for easy transportation of the LUPIT POLE STAGE.
Good looking, professionally made with high quality materials.
Made in EU.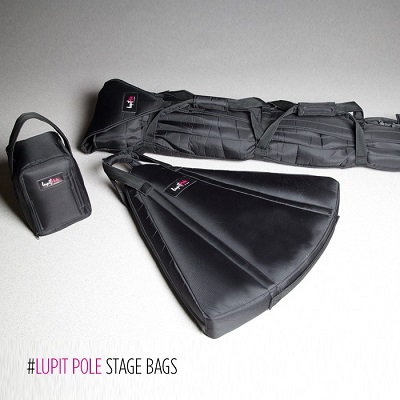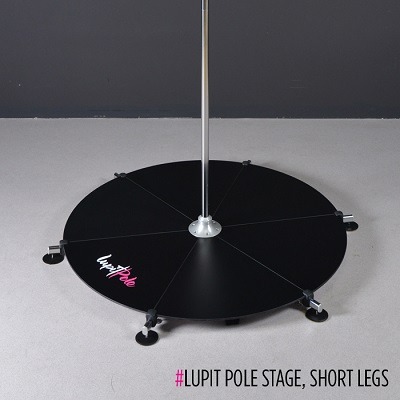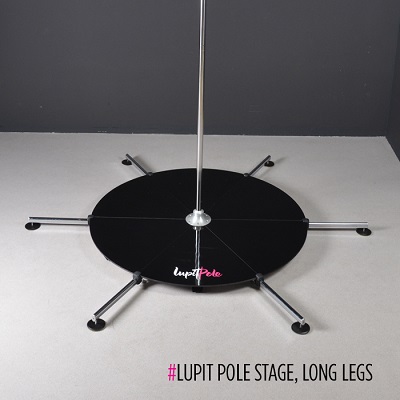 Customers who bought this product also bought the following products:
There are no reviews yet.
Other products of the same brand